Welcome to
Churchill House
Churchill House was established in 1971 and has over 45 years of experience teaching English to students from all around the world. During this period, we have built a reputation for delivering quality courses whilst maintaining great value for money. As a dedicated, independent English language school, we are large enough to be able to offer a wide range of courses and class levels with many different nationalities, yet small enough to provide each student with personal attention and commitment to their achieving their goals. We are accredited by the British Council and a member of organisations such as EnglishUK, a membership body for quality-driven schools.
Our course consultants can discuss course options with you and advise a study path they think is realistic and achievable. Beginners and all 16/17 year olds must follow a 32 lesson per week intensive course for at least the first month of their course.
Monday - Friday (15 hours per week)
Our Main Courses in General English follow a syllabus designed to help students develop fluency and confidence in communicating and improve their skills in speaking, reading, writing and listening.
Monday - Friday (25 hours per week)
Intensive Courses are 26 lessons (20 hours) or 32 lessons (25 hours) per week. Students have a General English Main Course for 15 hours a week plus either 5 or 10 hours a week Elective Courses.
Minimum age: 16 Students max class size: 15  Lesson length – 45 minutes (mornings), 50 minutes (afternoons)
Why Choose Churchill House?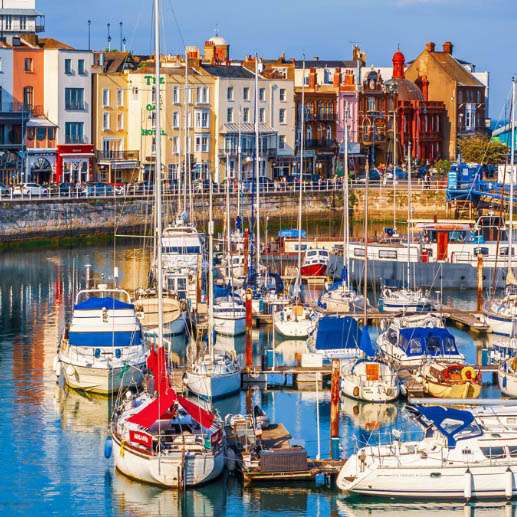 Choosing Your Accommodation
We understand that the quality and type of accommodation is just as important as the choice of course a lot of your time will be spent there. Years of experience have enabled us to choose the right type of accommodation to suit all preferences. Whether you want private accommodation or to experience life with a British family we have a wide range of options available.
The most popular option is to live with a host family providing an opportunity to learn more about the British lifestyle and culture, while also practising English in a natural setting.
Homestay, half board, shared room
Homestay, half board, single room
If you choose to pay your accommodation fees in instalments, the school will charge, at its discretion, a £25 administration fee.
We can help find other accommodation in the local area including: Hotel (5 minutes from the school), Guesthouse (15 minutes from school), Bedsits, House/Flat-shares, Self-contained Flats.