At Harven School of English we deliver intensive English courses in Woking, Surrey, a 30-minute train journey from central London. Learning takes place in small groups of a maximum of 8 students, or in one-to-one tutorials, creating a structured and supported learning experience that encourages fluency. The high level of personal attention guaranteed to each student through this small class system gives us the ability to focus on each student and their specific requirements. Harven School of English offers full-time and part-time English courses, as well as one-to-one lessons.
Monday - Friday (20 hours per week)
The programme is made up of language skills lessons for purpose-designed grammar exercises, as well as interactive and dynamic, oral practice sessions to encourage the expression of ideas. You will also perform listening exercises using authentic materials for the development of your comprehension skills.
Maximum of 8 students per class Each lesson is 60 minutes Courses start on every Monday of the year Minimum age: 17 years
Monday - Friday (30 hours per week)
15 hours of language skills lessons. These include purpose-designed grammar exercises and interactive, dynamic oral practice sessions to encourage the expression of ideas and opinions, as well as listening exercises using authentic texts and materials for the development of comprehension skills, and writing tasks in a range of styles and registers.

15 hours of communications skills workshops. The collaboration and project-management tasks of these workshops build fluency and confidence.
Two cultural activities are included in the course fees every week. Language skills lessons are taught in groups with a maximum of 8 students. Communication skills workshops are taught in groups with a maximum of 8 students.
Why Choose Harven School?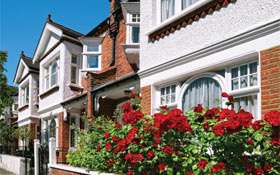 Choosing Your Accommodation
Students can choose to stay in a local homestay to experience the British way of life. Bed, breakfast and evening meal are included every day. The hosts are dedicated to offering a comfortable stress-free stay to students.
We offer homestay accommodation to all of our students for the duration of their stay.  Staying with a friendly, English-speaking family gives you the opportunity to practice the English you have learned in the classroom in a natural setting.
Day-to-day living with the family will expose you to a wide repertoire of new language that will help you on your way to achieving your goals of English proficiency.  All of our homestay accommodation is regularly checked and carefully inspected to guarantee that you receive the best in English hospitality.
Homestay, half board, Single room - en-suite
Bed, breakfast and evening meal with your hosts daily • No other student who speaks the same language in the home