Welcome to
London School of English
Established in 1912, we've been around for over 100 years but our values have not changed. We are still here to give you a memorable experience with quality teaching that gets results. Our centre in Britain is located in lively London. You can study in the location that fits your lifestyle and pace of life. With a large centre in a quiet and peaceful residential area, we create an environment that allow you to fully focus on achieving your goals in learning English.
Our trainers have been teaching English for many years and have significant teaching and related professional experience. All of our trainers are qualified to teach English as a second language and many have advanced qualifications in teaching or language-related fields. Many of them have previous experience in a number of industries, which means they can offer valuable subject knowledge on our specialised professional courses.
Monday – Friday 10:00-15:45 (24 hours per week)
This is a highly practical English course for small groups of adults aged 20 and above who want to
develop their speaking, reading, writing and listening skills. Our experienced trainers will help you
develop your fluency, accuracy and spontaneity through dynamic role-plays and real-life scenarios, both inside and outside the classroom.
During the morning sessions you will focus on developing general English language skills. During the afternoon sessions your trainer will select language areas and topics according tothe needs and interests of course participants.
Max class size: 8   Minimum age: 20   Dates: Start any Monday
Why Choose London School of English?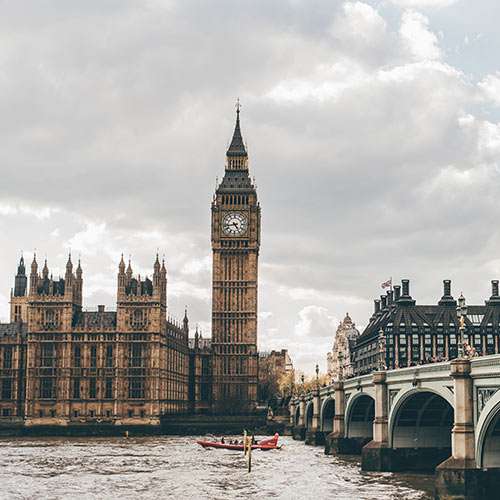 Choosing Your Accommodation
We understand that the quality and type of accommodation is very important when you come to study here at the London School of English. We work closely with a range of local accommodation providers. Our Accommodation Manager visits the homestay hosts, residences, apartments and hotels on a regular basis to make sure that the accommodation we arrange for you is of an excellent standard.
Homestay accommodation (Age 16+)
Choosing homestay accommodation offers you a true experience of living in England, allowing you to experience British culture and a chance to completely immerse yourself in the English language. Homestay combines quality, friendliness and provides you with a better understanding of British culture.
Homestay, bed and breaksfast, single room
Homestay, bed and breaksfast, evening meals
Homestay, bed and breaksfast,
Gold Homestay, bed and breakfast only, private bathroom
Gold Homestay, bed and breakfast, 3 evening meals, private bathroom
Homestay, full board, twin room
£200 per week, per person
All homestays in London are a maximum of 40 minutes from school (on foot or public transport) Extra night (if available) is £40 (e.g. arriving Saturday)  Dietary intolerance or food allergies (e.g. gluten, dairy) or special requirements (e.g. vegan) are £20 per week
Student Residence Vincent House
Vincent House is a striking, Art Deco building situated in an attractive London square, and it's only a seven-minute walk from London's famous Hyde Park. These rooms are fully furnished and are cleaned regularly. Vincent House has the comfortable, homely feel of an apartment, making the rooms ideal for both rest and study.
Double Room (for one person)
Standard Double/Twin Room (for two people)
Superior Double/Twin Room (for two people)
Double Room (for one person)
Standard Double/Twin Room (for two people)
Superior Double/Twin Room (for two people)
Extra bed in room £25 For guests staying less than 5 weeks: - £15.00/dinner or - £33.25 for 7 consecutive dinners package