IELTS: YOUR WAY TO A NEW CHAPTER
IELTS, short for The International English Language Testing System is the most comprehensive English test that taken for many reasons. The test is recognised all over the world. Universities and institutions evaluate your English level with IELTS.
What is IELTS?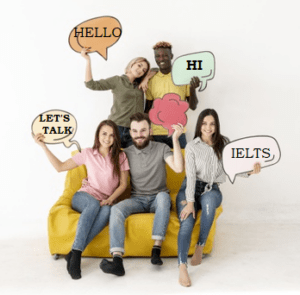 IELTS is a four-chapter test (listening, reading, writing and speaking) that planned to evaluate your English level. As for calculating your score, the IELTS test uses a nine-band scale to divide levels of proficiency. Besides, there is also an overall band score indicating the average success in your test.
Your score is calculated differently in each of these four chapters. In reading and listening, you get your score by your correct answers out of the 40 questions. Your speaking test score calculated using five criteria which include grammar accuracy, coherence in speaking and lexical resource. Writing score is calculated using several criteria including accuracy, coherence and fluency.
Why You Should Apply For IELTS?
The two most common reasons for applying for IELTS are to be able to study abroad and to live in an English-speaking country. IELTS is accepted as a valid English test for countries such as Ireland, UK, New Zealand and Australia if you want to pursue higher education in one of these countries.
There are two types tests. These are the general and academic. While applying for a university, say, in England, you need to take the academic. This test evaluates not just your general communication skills but also your language proficiency. When you get a 6-6.5 score and higher on IELTS, you prove you can communicate on an academic level in English.
Preparing for IELTS in England allows you to fully experience the language while you get the best possible training. Campus Regal offers you various choices in your preparation for IELTS from group courses to private tutoring. What they all have in common is the expertise from experience! With the help of experienced teachers, you are going to get high scores with lasting knowledge.
The first step to realising your goal in applying to universities and institutions starts with IELTS. So come on and email us, choose what's best for you with your IELTS journey in England!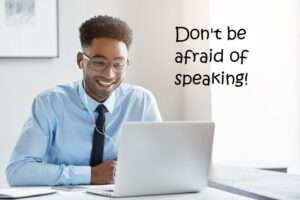 How to Prepare for It?
Being prepared always has its advantages. There are endless tips and sources for IELTS exam. Specify your English level and start from there. Knowing where you lack allows you to fill in the right spots without wasting time!
For Listening and Speaking!
Might seem obvious for some yet it is easier said than done. Any time of the day, start talking about your day or plans for next summer. Listen to podcasts starting from your level to upper levels.
While preparing for the listening and speaking test, first know your level and where you lack. Practising well-advised saves you time.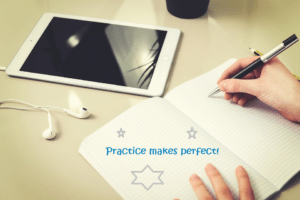 For Reading and Writing!
Pay Attention to Your Lexical Competence
Your choice of vocabulary affects your writing test score immensely. Using advance vocabulary is obviously the perfect way to get a good score. However, using correct words in the appropriate place is better for coherence.