GET YOUR EXTRAORDINARY LONDON ADVENTURE WITH THESE GREAT TIPS
Have you just arrived in London for your new chapter with college? Or perhaps you are visiting this magnificent city for the first time. Whether you're an enthusiastic tourist or a constant visiting old friend of the city of history and fun, your visit can be a perfect one with this little guide we put out just for you! When it comes to London, words are not enough to tell you all about the things you can do and the places you should go. However, we are going to try. Why? The first reason is to help you get a real London experience, and it can be achieved by getting a guide first, like this one. So buckle up, my dear reader! And let your extraordinary London adventure begin with these great tips.
London, The Paradise for Museum-addicts

We wouldn't be wrong when we say London the 'museum paradise' now, would we? With their long history inside them, London museums are mostly free for visits which we know doesn't matter for museum-addicts anyway, just saying! Starting with British Museum; Sir John Soane's Museum, Museum London, Faraday Museum, Bank of England Museum and of course the Natural History Museum all wait for visitors to tell you all about a different aspect of history.
British Museum, for instance, with its unique interior design, is going to attract your attention for sure. Home to Rosetta Stone since 1802, the British Museum has an immense collection from different cultures.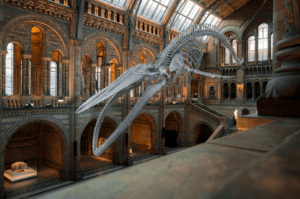 As all the museum-goers know, museums are not only places for human history. While you are visiting London, a city of people with a huge history, you can also learn about the history of natural life from the old times. Natural History Museum, home to more than 80 million specimens, offers a day full of exciting galleries, this time for you to discover.
And one can't forget about the National Science Museum. Promising to inspire you with its award-winning exhibitions and surprising settings, the museum offers a unique experience.
Grey London, You Say?
London has a reputation for its rainy and somewhat grey days. While some people love that unique atmosphere and enjoy the warm blanket, hot tea with a Sherlock marathon, for some people, it is all a stuck-at-home day with a slow blues song in the background. This little concern may affect those who visit London too. However, both for locals and first-time visitors, London has a surprise. With its many green spaces that include designated and refreshing walking paths, the city is home to many parks you can enjoy alone or with your friends, even on rainy days!
Greenwich Park, the oldest Royal Park in London, offers enormous greenery in the city. If you get tired of travelling around the city, rest there. Want to play a quick tennis match with friends? There is your field! For those who want to multitask, Greenwich Park got what you are looking for with Royal Observatory, where the prime meridian passes through.
Hyde Park is a perfect destination to breathe the fresh air to get some energy for the rest of the London trip! Richmond Park is also from the Royal Park family, this time the largest one in London.
 And if you also like those beautiful eyed deer, Richmond Park is a must-go for you with its 650 deer within its wide grass. We shouldn't skip the beautiful Kensington Gardens with its gigantic trees making you feel safe. Just breathe it!
5 Amazing Open Markets for You
Among many famous destinations in London, open markets are perhaps the most diverse and colourful places offering different experiences. Unforgettable nonetheless. If you want to live a real London experience, in addition to the most famous tourist attractions, visit these local and historic markets. This way, you'll walk around the antique shops like a real Londoner, and bargain as well!
Probably one of the most known open markets in London, the Portobello Road Market offers antiques-lovers an unforgettable getaway from reality with its immense collection along the road. With colourful buildings and vintage clothing, we are sure you'll love it. Just a small advise, though: don't get lost in all those beautiful and screaming I-know-you-want-to-buy-me items and think of your budget!
Now, if you survived Portobello, we're guessing you are hungry. Borough Market is a fun destination in London. Fresh, top quality and delicious. These are the words you'll use to describe Borough Market the next time you visit London.
Broadway Market in Hackney has it all from flowers to vintage clothes and, of course, delicious meals and snacks.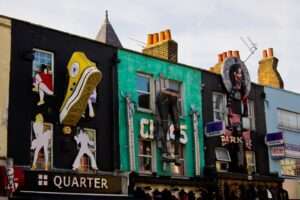 We think you won't miss the Camden market, but we want to tell you about it anyway. The buildings, each one with a unique design, come together and make the market alive! When food stalls and history come together, going there becomes a must for all.
Columbia Road Flower Market is the freshest advise we're gonna give you. The market, with its along the way flowers of all kinds, makes you feel like you're walking in a garden. A perfect destination for a refreshing break after discovering the city!
Live Your London Adventure Your Way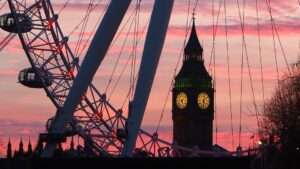 Certain things come to mind when we hear the word London. The fourth-largest Ferris wheel in the world, the London Eye (called the millennium wheel), is a hot spot for visitors with its 30-minutes long tour. Took its first visitors in 2000, the London Eye gives its visitors a splendid view of the city.
The heart of the monarch, Buckingham Palace, is one of the irreplaceable destinations in London. With its 775 rooms, changing the Guard ceremony and visiting times of the palace between July and October, the Palace is surely worth the visit.
And of course, a London visit without actually visiting the famous Big Ben can't happen. Rewarded as UNESCO World Heritage Site in 1987, Big Ben is one of the most accurate clocks in the world, and its sound can be heard even from very far.
Expand Your Imagination with London Art
Now, when we say London and art together, we have to talk about West End Theatre! A professional and outstanding theatre, West End offers a night full of art and famous shows.
Tate Museum of Modern and Contemporary Art is an enchanting place to visit while you are in London. The museum offers many art collections from many talented and proclaimed artists of all times, such as; Pablo Picasso, Salvador Dali and many more. With its immense collection (4.000 artists and 78.000 artworks!), you will enjoy the art side London offers.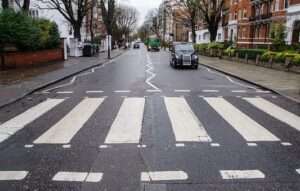 Dennis Severs' House is perhaps the most intriguing one to visit when it comes to art in London. A still-life drama from the early 18th Century starts as you begin your 45 minutes long tour. Some could say that it is indeed a different kind of theatre experience you could get in London.
London is also home to the world's largest museum that is the Victoria&Albert Museum has an immense collection of art and design where you can enjoy free of charge. 145 galleries and more than 2 million items wait for you to inspire you in every aspect of life.
London Days Filled With Music- Shall We Dance?
London gave the world many great bands; however, its relation with a particular one is an undeniable attraction to the city. Yes, you guessed that right, we're talking about the only Beatles! Abbey Road is famous for its place in the same-named album cover of the famous band, making it a destination for music lovers. Paying respect and living the legendary music times is definitely a great memory you'll keep forever.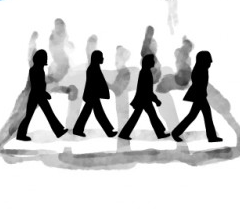 One obviously can't stop talking about all the things and places the city of London offers. From its museums to parks, unique theatres to its root with legendary music, London is more than a city, we believe, it is a history book and alive as we are! So we suggest you come and live it yourself! After all, a guide is only the start of your journey. And your extraordinary London adventure will surely be a one a ride in your memory books for a very long time.