UK WITH A NEW PERSPECTIVE: 7 HIDDEN SPOTS TO VISIT IN THE UK
The UK has many great tourist attractions for visitors. Some of the most famous places in the whole world with London, Edinburg, Cardiff, Oxford and Canterbury, UK offer many great destinations. And actually much more than that too. From deep magical forests to mysterious caves, UK has it all for those who fancy a different kind of visit full of unique experiences. Here is our list of wanderers who like to go less walked roads and have memories of some of the most special places in the world.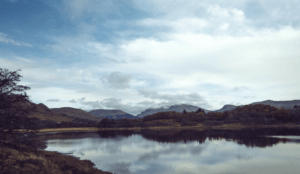 1- WONDERS OF NATURE 
Nature sure has its way to mesmerize us, humans, with its wonders. A natural cave with 322ft (98 metres), Gaping Gill, located in North Yorkshire, England, is the place to visit and experience a unique visit in the UK. If you like to taste the prize-like reach the cave, you can walk for 1.5 hours and rest with a perfect view. You can also get into the cave with the help of a winch and look up to see nature's wonder. We are sure that you won't forget this trip! 
Loch Awe in Scotland is another stop to visit for an earthly paradise. A large body of water with a splendid view for both the eyes and cameras (to keep it forever).
W O N D E R  A N D  D I S C O V E R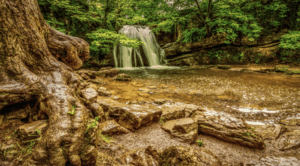 Now, not all waterfalls have to be huge and scary to look at. Some are smaller and actually calms you. Janet's Foss in North Yorkshire, England is a little hidden gem for visitors. And yes, you can swim in it.
 On the Island of Staffa waits for the Fingal's Cave for its visitors. A sea cave in Scotland, Fingal's Cave proposes a somewhat rough journey for those adventurous visitors as if a request to reach the reward. And the reward, of course, is the unique experience you get to live by seeing and breathing this natural wonder! No doubt it is worth
2- MAGICAL GARDENS
If you are one of those people who get excited when those mysterious gardens pop up in a movie, then these ones are for you.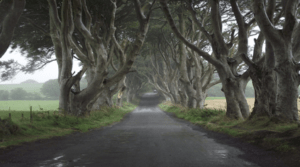 Now, we have nothing against the well-deserved attention for museums and architecture designs, however, gardens and forests are nature's design and sure inspire many who visit. Dark Hedges, though may not be a garden specifically, is a must-see to feel the magic and mystery. Located in Northern Ireland, the UK, this one of a kind road has also taken its place in the one of the biggest TV- series that is Game of Thrones. So if you are a fan of them, time to visit!
The Mysterious Forest
Faskally Wood (also known as Faskally Forest) presents the perfect view each season. From forest trails to resting points, the forest located in the county of Perthshire, Scotland offers an unforgettable memory in each step of the way.  
Wistman's Wood is hard to tell with only words. So here is a picture instead!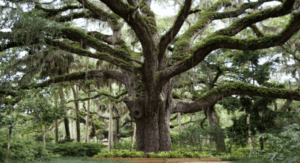 Located in Devon, England, Wistman's Wood is full of moss-covered trees waiting for you to feel the spooky forest mood. 
3- ONE OF  A KIND CAFES
Unique cafes are all over the UK, just look around and you spot one. Sometimes, however, it is possible to discover more eccentric and special ones!
Little Nan's Bar in London is as it claims in its name,  feels like the cosy living room of your dearest granny with its warm furniture and colour choices. May look ordinary outside, yet, you go ahead and walk through that entrance and enjoy some tea and muffins in this secret den-like café.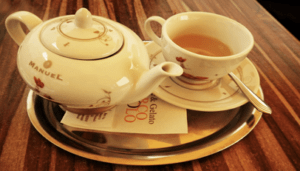 A café in a castle? Count us in! Carreg Cennen Castle in Carmarthenshire, Wales, offers sweet tearooms and home-made cakes to enjoy along with the fresh air.
 4– MARVELLOUS AND COSY BOOKSTORES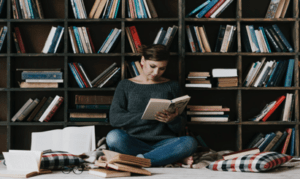 A bookstore, a café and a cinema all together! Richard Booth's Bookshop in Hereford, Wales has a cosy appearance right from the beginning with its two-store building. Inside, among the walls filled with books, you can sit down on a comfortable armchair and sail off to the wonderland.  And if you like a farmer-like bookstore with a peaceful surrounding, then this one is for you
Much Ado Books, located in the village of Alfriston in East Sussex, England is a bookstore where free-spirited chickens wander around and add to the appeal of lots of books! 
It used to be a barn, which is only one of the engrossing parts about it!
5-  BREATHTAKING LANDSCAPE
When it is the UK we are talking about, nature and man-made often come together and create wonderful landscapes for visitors. Though it is a bit hard to choose, we have gathered three of them for those adventurous tourists!
Saint Michael's Mount, located in Cornwall, England is unique in terms of reaching the ısland all by itself. You can reach the ısland either by a ferry boat or on foot! Yes, you read that right. At certain times, the causeway is opened thanks to low water and enables visitors to walk their way to the ısland. The castle and the gardens are definitely the advantages you get from this visit too. 
Llyn y Fan Fach is another destination to visit for a special event. Even with its name and the sound of it making it a mystery spot, the view, though simple, takes your breath away. Llyn y Fan Fach is a lake in Wales with green heights stretching out around it.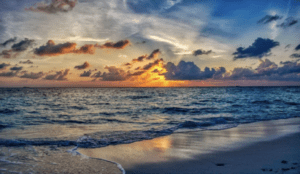 Love walking in long beaches, relaxing and enjoying rather than crowded places? Then there is no doubt that you'll love Sandwood Bay in Scotland: a 1-mile long beach allowing you to enjoy it privately no matter how crowded.  
6- CASTLES FOR THE EYE AND THE MIND
Visiting c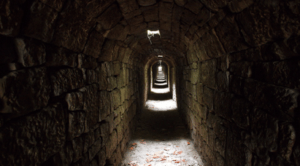 astles and secret passages filled with memories of the past is a passion for some people. Along with mesmerizing architecture value, these places also have the historical moments that make them exceptional. The UK has many castles fulfilling both visually and historically. And we believe these two should get on that list of yours.
Margate's Shell Grotto; a passageway in Kent, South East London. Narrow walking paths where the light comes from hollows above, Margate's Shell Grotto attracts people who love Sherlock Holmes adventures. Why do you ask? The answer is in the mystery of the passageway itself. Discovered back in 1835, the Grotto's walls are decorated with ornaments and no one knows who built it and why they build it! The walls are filled with shells with different patterns, making it a delight to walk around them. And though it is still a mystery, of course, one day SOMEONE will uncover the mystery, right?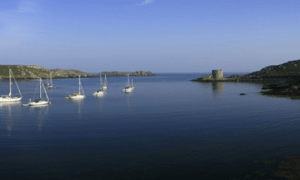 Cromwell's Castle in the Isles of Scilly first seems like a tall tower with a perfect view of the shore. These are all correct with a little extra. Cromwell's Castle is from the 17th century and was built to protect the land viewing any possible threats to the ısland. Up there, it is impossible to not to feel like the commander of the place!
7- SPECIAL MUSEUMS
(Rises wand) Accio plane tickets to fly to these unique museums!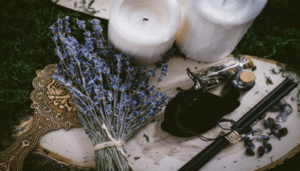 The UK, home to some of the most captivating museums in the world! Starting with the Museum of Witchcraft and Magic in Cornwall, England, a rich collection from the history of magic attracts both wizards and witches and muggles! 
The UK has many museums with immense collections, but what about little things in life that makes it special? The smallest house in the UK, a  red-painted tiny house is open for visits, though it lasts minutes to look around, it is enough to start imagining your life in it and how cosy it would feel!